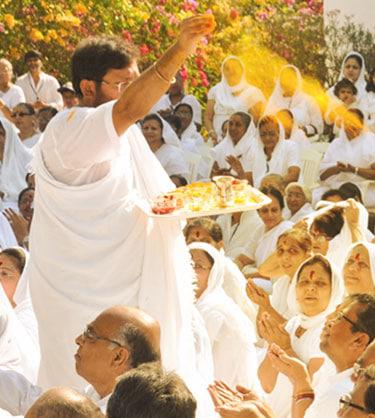 What is Panchdiksha?
Akin to a tiny seed that manifests into a magnificent tree, the Panchdiksha initiation is a five-level journey of spiritual progress set forth by Pujya Gurudevshri. Open to everyone, the vows and practices enable you in reaching full bloom.
What are the Five Levels?
Passionately follow the spiritual practices as prescribed by the Sadguru and safeguard it with the fence of vows, to develop, mature and attain liberation.
What are the Spiritual Practices?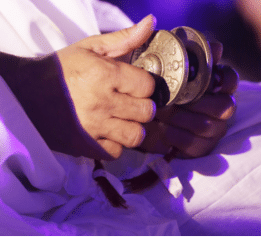 Bhakti

Dissolve in Devotion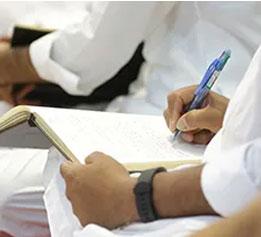 Swadhyay – Satsang

Immerse in Wisdom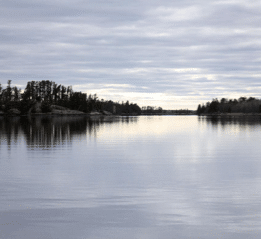 Vishesh Abhyas

Deepen your Practice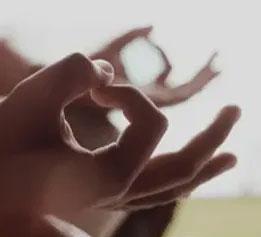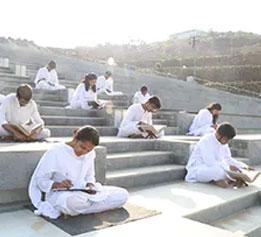 Anushthan

Slip into Silence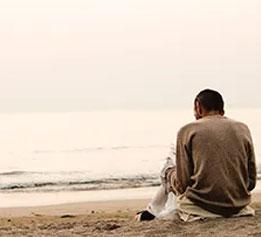 Nivrutti

Retreat into Yourself
The first four levels of the Panchdiksha Vikasyatra are given below. Further information on the fifth level or Falam Diksha will be declared by Pujya Gurudevshri in due course.
Panchdiksha Practice Details (Gujarati PDF)
What is the Code of Conduct?
Just as a fence is required for the protection of the small seed, similarly for the protection of the fragile seed of spiritual initiation, Shrimad Rajchandraji recommends in Updeshnondh – 36, the avoidance of the following:

– The Sapta Vyasan i.e. 7 addictions (hunting, alcohol, non-vegetarian food, stealing, gambling, adultery and prostitution)
– The Saat Abhaksha i.e. 7 forbidden food items (fruits of the banyan, peepal and peepla tree, umarda, figs, honey and butter.)
– Consuming root vegetables, eating after sunset, and consuming green vegetables

Along with this discipline, the aspirant is expected to live an honest and virtuous life.
How Do You Get Initiated?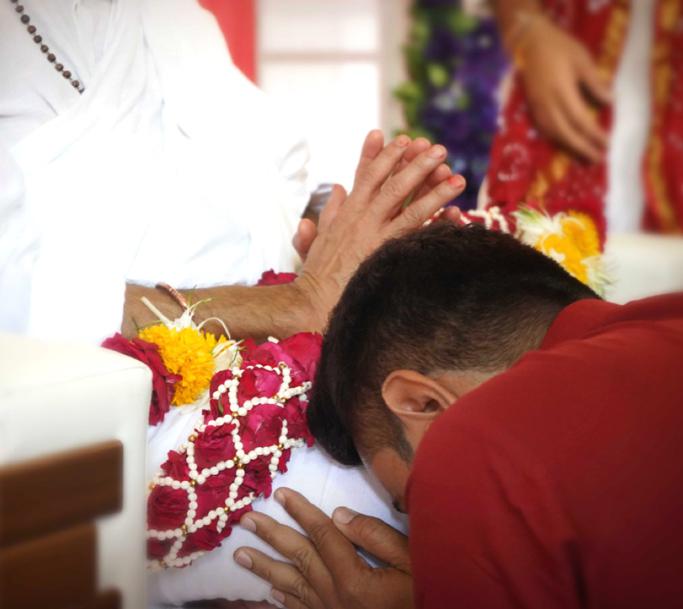 The evening before the satsang shibirs in the Dharampur Ashram, you can get initiated into the Beejam, Ankuram and Parnam Dikshas by Pujya Gurudevshri. The Master also initiates devotees into these Dikshas, when He is on dharmayatras across the world.
Aspirants are bestowed with Vanprastha Diksha by Pujya Gurudevshri during the Diwali shibir at the Ashram.
Atmarpit Diksha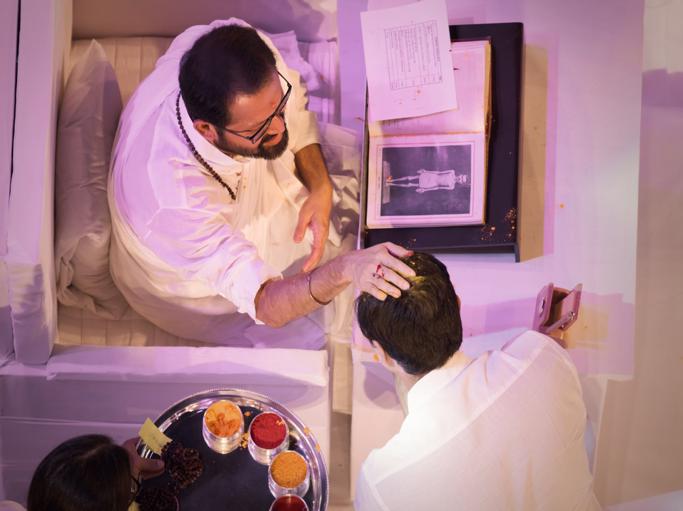 Initiated into a life of spiritual pursuit, selfless service and absolute surrender, the Atmarpits are a group of life-long celibate devotees. The Atmarpit Training Programme is a two-year course for aspirants wishing to embrace Atmarpit Diksha.