Who is an Atmarpit?
Like the flame of a lamp, always pointing upwards to the sky, striving for union with the sun, an Atmarpit is single-pointedly focused towards attaining union with the Divine. An Atmarpit is an unmarried devotee who has been initiated into life-long celibacy, and a life of sadhana and seva by Pujya Gurudevshri.
What is Atmarpit Diksha?
Atmarpit Diksha is a pious ceremony and a celebration of the aspirant's inner transformation, under the auspices of Pujya Gurudevshri. The ceremony takes place on 26th September, Pujya Gurudevshri's birthday, every year.

Atmarpit Diksha is a new way of living. It represents the aspirant's bond with the eternal and the disengagement from the temporal.
What is the Atmarpit Way of Life?
In the folds of the Master, the Atmarpits have chosen to dedicate their existence to spiritual pursuit, selfless service, and obeisance to the Guru. Presently, there are 104 Atmarpits.
Atmarpits are progressing towards their goal of complete renunciation. They have espoused the fourth paushad pratima (fourth level of preparatory monastic practices) from eleven pratimas (stages) of shravaks (lay worshippers) on their journey to monkhood.
The Atmarpits also play a pivotal role in various departments of the Mission and have been entrusted with the administration of Dharampur Ashram.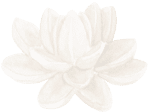 Atmarpit Training Programme
The Atmarpit Training Programme is a two-year course for aspirants wishing to embrace Atmarpit Diksha.
Eligibility
The prerequisites for joining the Atmarpit Training Programme include:
Age: Applicants should be between 21 to 45 years of age.
Education: Applicants should have completed their graduation.
Marital Status: Applicants should be unmarried or divorced with no children.
Satsangs: Applicants should be listening to Pujya Gurudevshri's satsangs regularly since at least two years and should have attended at least some shibirs at the Dharampur Ashram.
Parents' Consent: Applicants should have a letter of consent from both parents endorsing their child's participation in the Atmarpit training programme.
Ashram Stay: During the training period, applicants will be required to stay in the Ashram for 14 days every month and follow the sadhana, shikshan and seva schedule prescribed by Pujya Gurudevshri.
---
The new batch of the Atmarpit Training Programme begins on 26 September, 2022.

In case of queries, kindly email Atmarpit Kothariji at [email protected]
---
"Unlock the treasures of inner peace with the key of spirituality. Step into a life of spiritual pursuit, selfless service, and complete surrender. Embrace a higher purpose."
Panchdiksha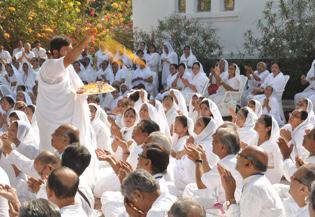 Commit to your spiritual progress by adapting a culture of self-practice and growth. Envisioned by Pujya Gurudevshri, this five-level initiation is open to all, who choose to infuse the fragrance of spirituality into their every day.