Honours and Recognitions
A Tribute to Shrimadji
Launch of Commemorative Coins and Stamps Honouring
Shrimad Rajchandraji's 150th Birth Anniversary
Honourable Prime Minister of India Shri Narendra Modi launched commemorative coins and stamps honouring Shrimadji's 150th Birth Anniversary, in the august presence of Pujya Gurudevshri, at a landmark event on 29 June 2017 at Sabarmati Ashram in Ahmedabad. Other esteemed dignitaries included Honourable Chief Minister of Gujarat, Shri Vijay Rupani; Governor of Gujarat, Shri Om Prakash Kohli; Member of Parliament, Padma Shri Paresh Rawal to name a few.
Yugpurush – The Play
'Yugpurush – Mahatma na Mahatma' is a tribute to Shrimadji and Gandhiji, depicting their special bond. Produced by Shrimad Rajchandra Mission Dharampur, the award-winning theatrical spectacle highlights a powerful experience of the values of truth and non-violence. Reviving an inspiring spiritual legacy, the play transforms your character and consciousness.
16th Annual Transmedia Gujarati Screen & Stage Awards 2016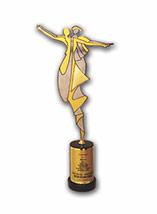 Best
Drama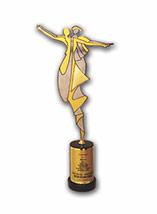 Best
Director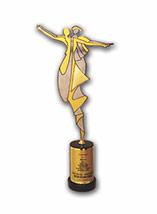 Best
Supporting actor
Dadasaheb Phalke Excellence Awards 2017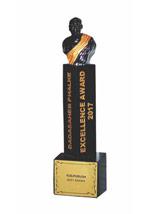 Best
Drama
16th Annual Transmedia Gujarati Screen & Stage Awards 2016
Best Director
Best supporting actor
Best Drama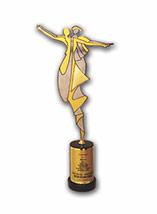 Dadasaheb Phalke Excellence Awards 2017
Best Drama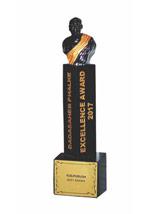 Inauguration of Shrimad Rajchandra Udyan amid the Streets of Zaveri Bazaar, Mumbai, India
Adoption and Unveiling of a Street 'Shrimad Rajchandra Ashram', in Phoenix, USA
Naming of a Street 'Shrimad Rajchandraji Marg'
Vadodara, India
Surat, India
Inauguration of 'Shrimad Rajchandraji Chowk'
Ahmedabad, India
Umbergaon, India
Junagadh, India
Consecrating an Idol of Shrimad Rajchandraji on the Main Road in Surendranagar, Gujarat, India
A Magnificent Memorial of Shrimad Rajchandraji Constructed at the Crematorium in Dharampur where He used to do Sadhana
The University of California, Riverside, USA, Assigned a Chair known as the 'Shrimad Rajchandra Chair'
Chapter on Shrimad Rajchandraji in 10th standard Gujarati Language Textbook of the Gujarat Secondary and Higher Secondary Education Board
Twin stars in the UK astronomical galaxy named 'Raj' and 'Bapa'
Unveiling a Section Dedicated to Shrimad Rajchandraji at Gandhi Bhavan Museum, Bengaluru, India
Unveiling Chitrapats of Shrimad Rajchandraji and Mahatma Gandhi
Yerwada Central Jail, Pune, India
'Kaba Gandhi No Delo' now known as Gandhi Smriti Museum, Rajkot, India
Gandhi Foundation Office at Kingsley Hall, London, UK
Mahatma Gandhi Memorial, Singapore
Consulate General of India, Guangzhou, China
Embassy of India, Muscat, Oman
Indian High Commission, Suva, Fiji
Nadiad Railway Station, India
Unveiling Chitrapat of Shrimad Rajchandraji
Mani Bhavan in Mumbai, India, where He first met Gandhiji
Shree Ram Mandir, Ashton-under-Lyne, UK
Chitrapat of Lord Mahavir and Shrimad Rajchandraji at National Animal Welfare Trust, Hertfordshire, UK
Declaration of November 9 as –
Declaration of
November 9 as –
'Shrimad Rajchandra National Day', for the Awareness of Organ and Tissue Donation in Sydney, Australia
'Shrimad Rajchandraji Day', in Thousand Oaks, California, USA
'Param Krupalu Dev Day', by Mayor of Phoenix, USA
Proclamation of July 15 as –
Proclamation of
July 15 as –
'Shrimad Rajchandra Love and Care Day', by Mayor of New York, USA
Proclamation of July 16 as –
Proclamation of
July 16 as –
'Shrimad Rajchandra Love and Care Day', by Mayor of Houston, USA
A Letter of Recognition from the Mayor of Phoenix, Kate Gallego, extending congratulations on the inauguration of Shri Atmasiddhi Bhavan in Greater Phoenix