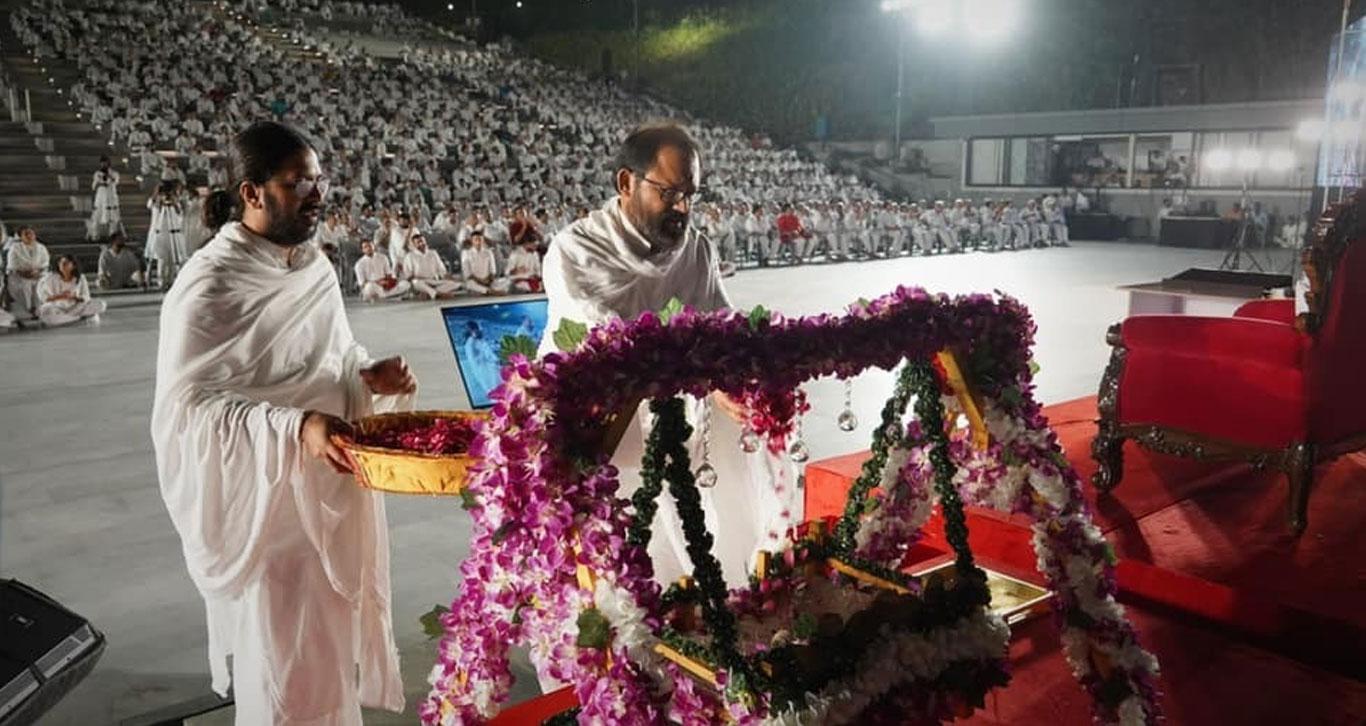 Supremely pious Mahavir Jayanti celebration
---
On 14 April, 2022, Chaitra Sud 13, the Janma Kalyanak of Lord Mahavir was celebrated at Shri Dharampur Tirth. This was the first Mahavir Jayanti celebration after the momentous Anjanshalaka-Pratishtha Mahotsav at the new Jinmandir.

In the morning Sadguru Udghosh, Pujya Gurudevshri explained five factors that enable one to effectively imbibe, put into practice, and realise the effects of the divine words of Lord Mahavir. Thereafter, everyone participated in a Snatra Puja with devotion and enthusiasm.

A 12-hour Sadhana Bhatti (meditation retreat) was also organised. Atmarpit Rajuji and Atmarpit Smrutiji conducted interesting practical experiments on how to remain aware in everyday activities during the retreat.

The evening continued as Pujya Gurudevshri, followed by devotees, rocked the cradle of Lord Mahavir, celebrating the Janma Kalyanak with adulation. Expressions of joy lit the atmosphere as seekers slipped into devotional dance.

On this occasion; six new chitrapats of Lord Mahavir from Shri Dharampur Tirth, were unveiled and are now available via the Divine Shop.

All gathered also relived the mega celebrations of the Dharampur Tirth Anjanshalaka-Pratishtha Ashtanhika Mahotsav through a video screening.

The celebrations culminated in a mesmerising Arti, etching the Lord and His virtues in the hearts of all present.