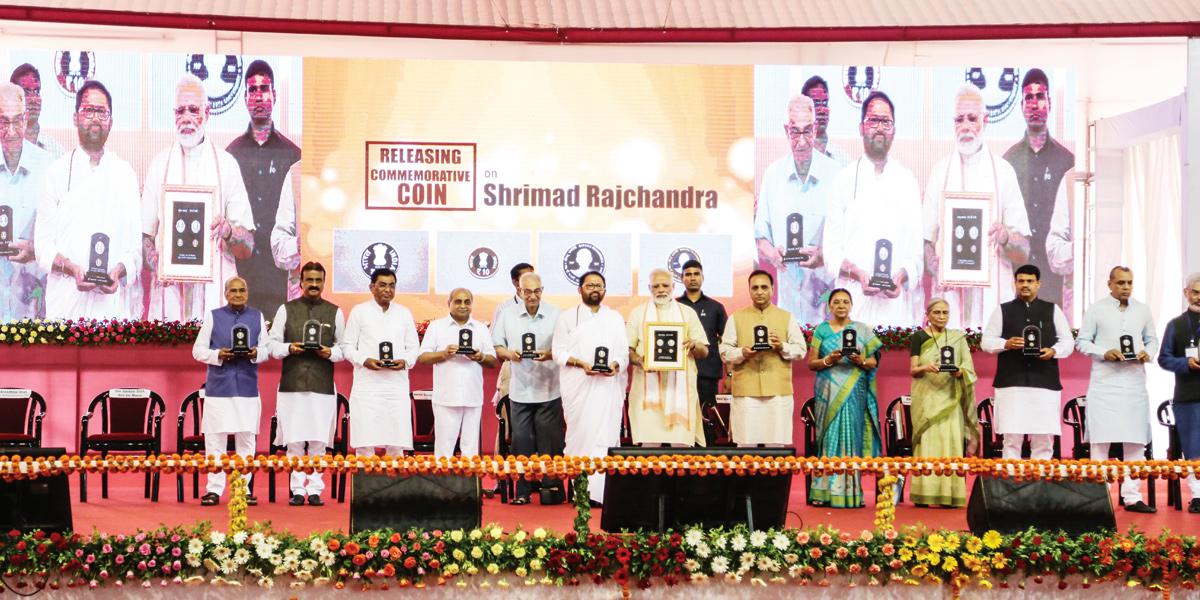 Speech by Honourable Chief Minister of Gujarat Shri Vijaybhai Rupani
---
Excerpts from the speech by Shri Vijaybhai Rupani illustrating the greatness of Gujarat.
---
Today's programme is the auspicious confluence of the centenary celebration of Sabarmati Ashram, the field of action of Revered Mahatma Gandhi, the fountainhead of inspiration behind India's independence, who showed the path of non-violence and truth, not only to the entire nation but even the world; and the celebration of 150 years of Shrimad Rajchandraji, his spiritual guide; and that too in the presence of Honourable Prime Minister Narendrabhai Modi. Revered Mahatma Gandhi was from Gujarat, Shrimad Rajchandraji was from Gujarat and Honourable Narendrabhai too is from Gujarat, making this a celebration of great joy and happiness for Gujarat.
Shrimad Rajchandraji maintained contact with Mahatma Gandhi, gave him the right direction, vision and guidance. I would go to the extent of saying that at one point Gandhiji had also doubts in his mind regarding religion and had he not met Shrimad, then perhaps Gandhi would have even gone towards converting to another religion. And at that time, the perfect knowledge that He imparted to Gandhiji regarding the Indian culture, Hindu religion and the like, and that too through letters, is available even today. Such a spiritual Guru Shrimad Rajchandra is a matter of great honour for us and even in a short lifespan, He accorded guidance to society regarding religion, liberation in the true sense.
Let us make the Gujarat of Mahatma Gandhi, the Gujarat of Shrimad Rajchandra and the Gujarat of our Narendrabhai, move ahead in all ten directions. With this entreaty I bow at the feet of Revered Mahatma Gandhiji, I bow at the Feet of Shrimad Rajchandraji and conclude my address.