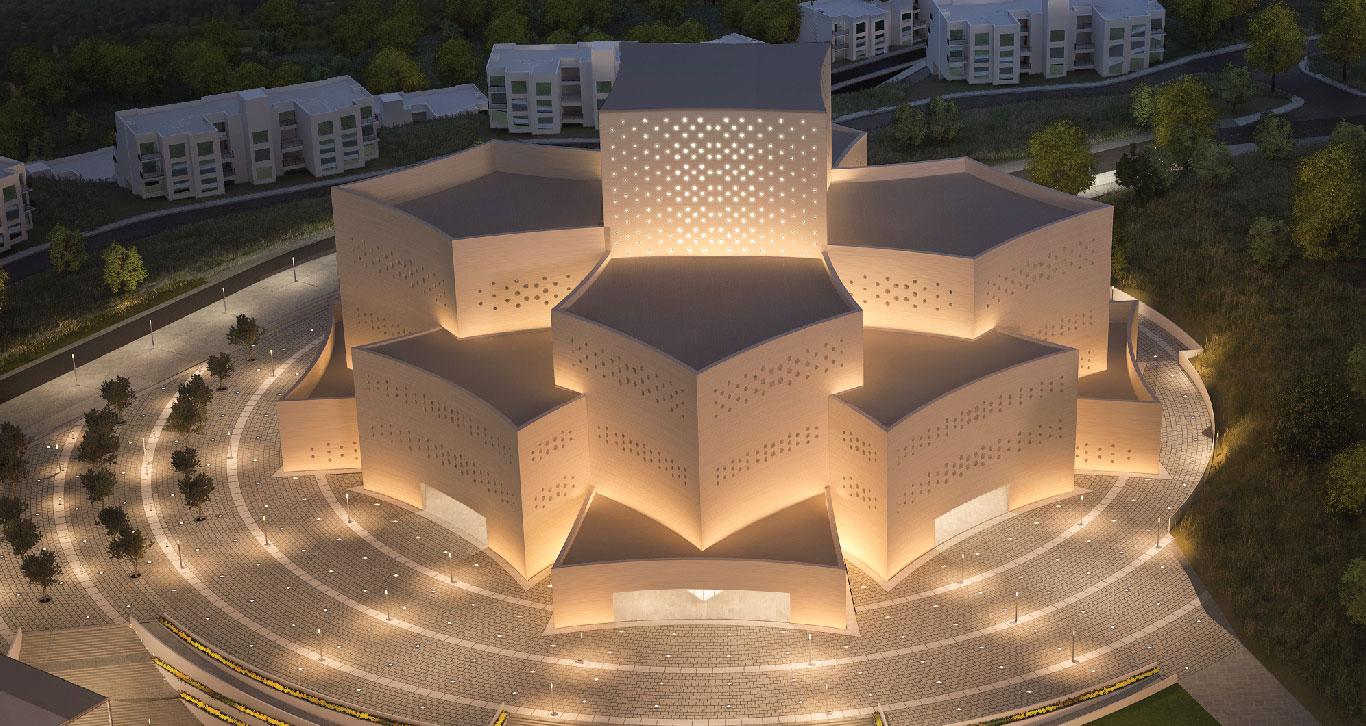 Sadguru Prerna Wins International Architectural Award
---
With the grace of Param Krupalu Dev and inspiration of Pujya Gurudevshri, the new Satsang and Meditation Complex at the Ashram has won an award in the Cultural Regeneration category of the Architectural Review (AR) Future Projects Awards 2022! Launched in 2002, the AR Future Projects Awards are a window to tomorrow's cities. Spanning 12 categories, they celebrate excellence in under-construction projects with a potential for positive contribution to communities, neighborhoods, and urban landscapes around the world.

These awards have been introduced by Architectural Review, a highly-acclaimed global architecture magazine that began publishing in London in 1896. The winners are chosen from about 200 entries from countries such as Japan, Germany, Canada, UK, China, Norway, Turkey, Finland, etc. which adds to the award's prestige. The awards do not focus just on the design, but also on how these future projects will contribute to their wider location and users. An important parameter for evaluation is also the potential of the project to enhance the natural, cultural, and ecological heritage of the region and the country.

The under-construction iconic lantern-shaped Satsang and Meditation Complex is a temple of knowledge where Pujya Gurudevshri's enlightening discourses will be delivered. With a capacity of over 10,000 people, this uniquely designed architectural marvel strikes a delicate balance between utility and artistry. Spanning an area of 1,50,000 sq. ft., built at a towering height of 12-storeys, the complex also houses a meditation hall, museum, library, two large multipurpose halls, and four classrooms. The design of the complex resembles 'Navpadji' from a bird's eye view.

Breathtaking from the outside, sublime from the inside, this Satsang and Meditation Complex will support the spiritual endeavours of seekers for generations to come.

With Pujya Gurudevshri's vision and guidance, Shri Dharampur Tirth, a centre for spiritual regeneration, is now being recognised globally for cultural regeneration as well.