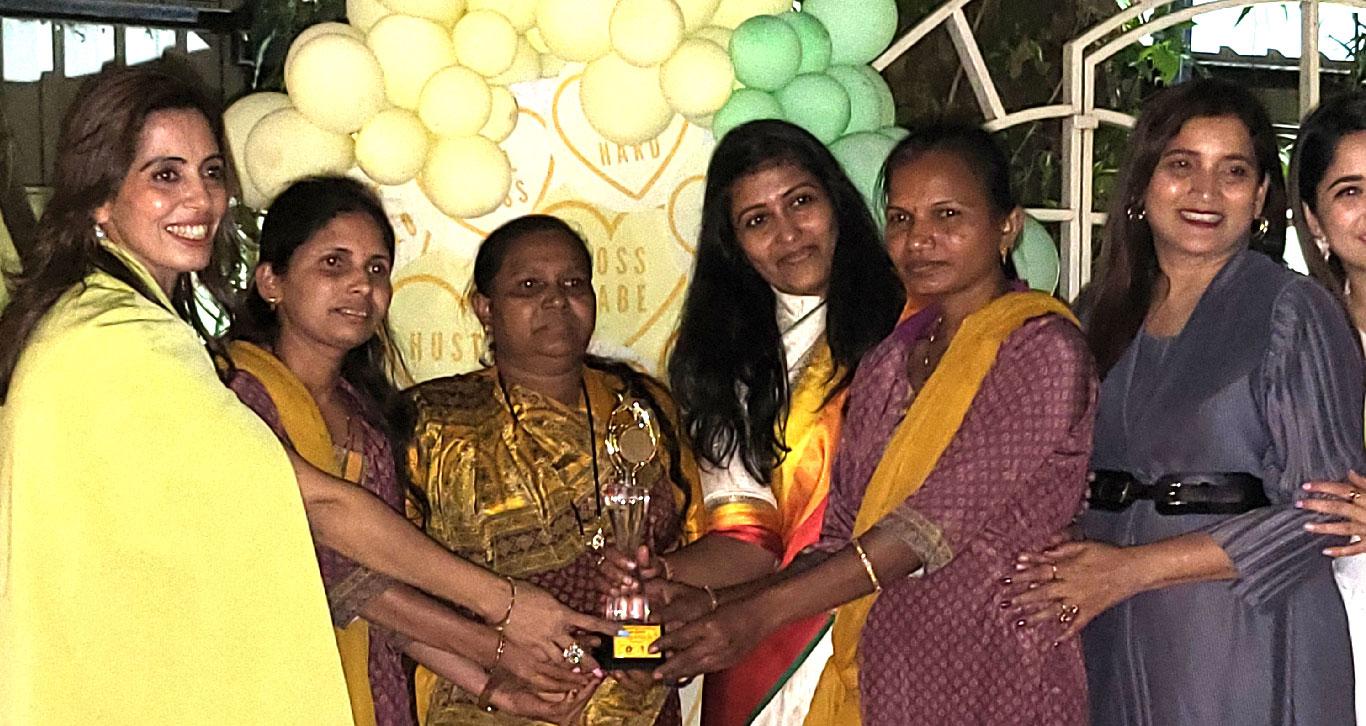 Raj Uphaar Wins Social Entrepreneurship Award
---
Raj Uphaar has been taking giant strides in manufacturing quality products, empowering rural women in the endeavour. These efforts are being recognised by organisations across the country. With the grace of Param Krupalu Dev and blessings of Pujya Gurudevshri, Raj Uphaar was felicitated with the 'Social Entrepreneurship with Heart' Award by Sante Spa Cuisine and The Style Planner. Raj Uphaar was one amongst the 10 women start-ups chosen out of the 160 that registered for the event.

A flea market and workshop were also organised as a part of the event where the Raj Uphaar women interacted with the attendees, shared their story, and even taught them how to roll incense sticks! The overwhelming response for Raj Uphaar's products was highly encouraging for the rural women.

Such accolades add to the energy and enthusiasm of the rural women, inspiring them to aim higher.