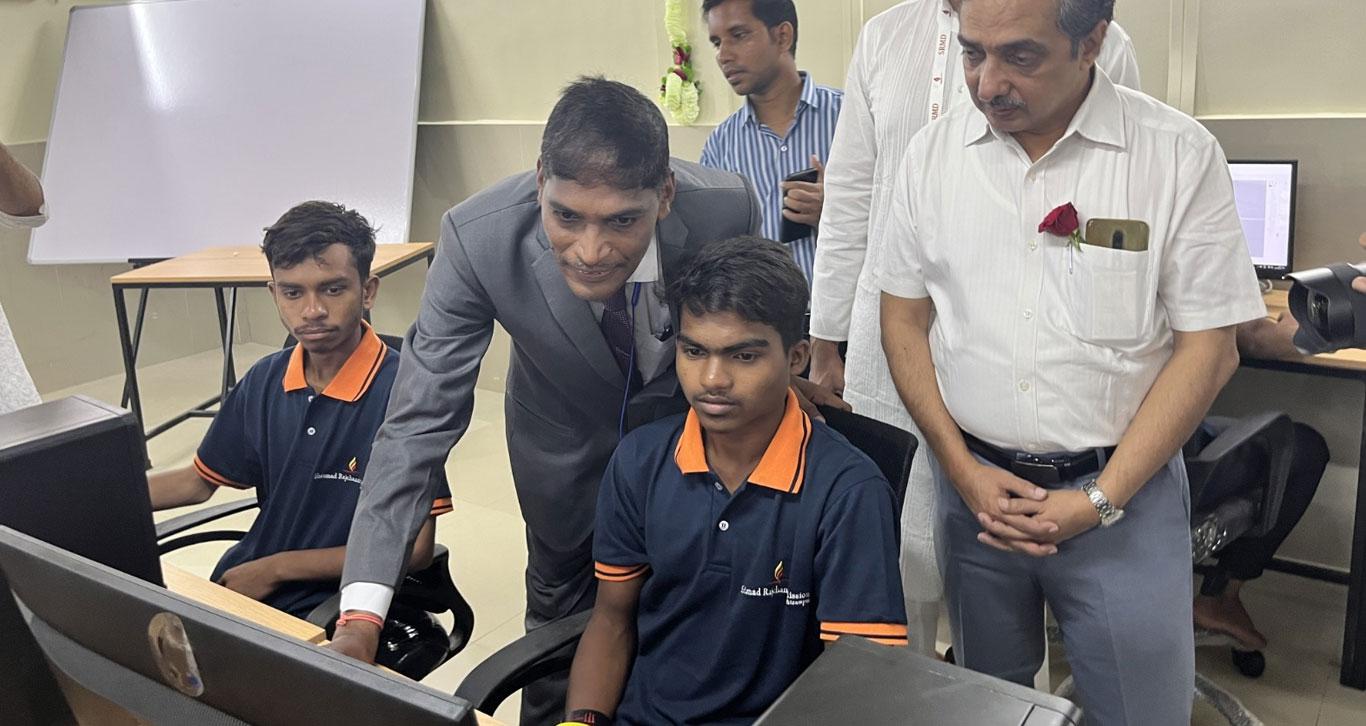 Launch of a New Skill Development Course
---
Shrimad Rajchandra Skill Development Centre and Gem & Jewellery Skill Council of India (GJSCI) have partnered to launch a first-of-its-kind Jewellery Designing course for the rural youth! This course will provide end-to-end support to students in jewellery design, from training and teaching of soft skills to assistance with job placements. This three-month course will have professional instructors to train the rural students to design jewellery using the CAD software. A dedicated computer lab has also been set up to provide a hands-on training experience.

The first batch of this course commenced on September 15. GJSCI has enlisted support of industry partners who have offered assured placements to the course participants. This course is also suited to girls who have better design skills in jewellery, and will provide them with 'Work from Home' option to avoid relocation or long distance travel. This initiative also helps the skill-starved industry in meeting its human resource requirements.

With this initiative, Shrimad Rajchandra Skill Development Centre is striving to further foster a culture of learning for the rural youth, as also leading to employment opportunities.