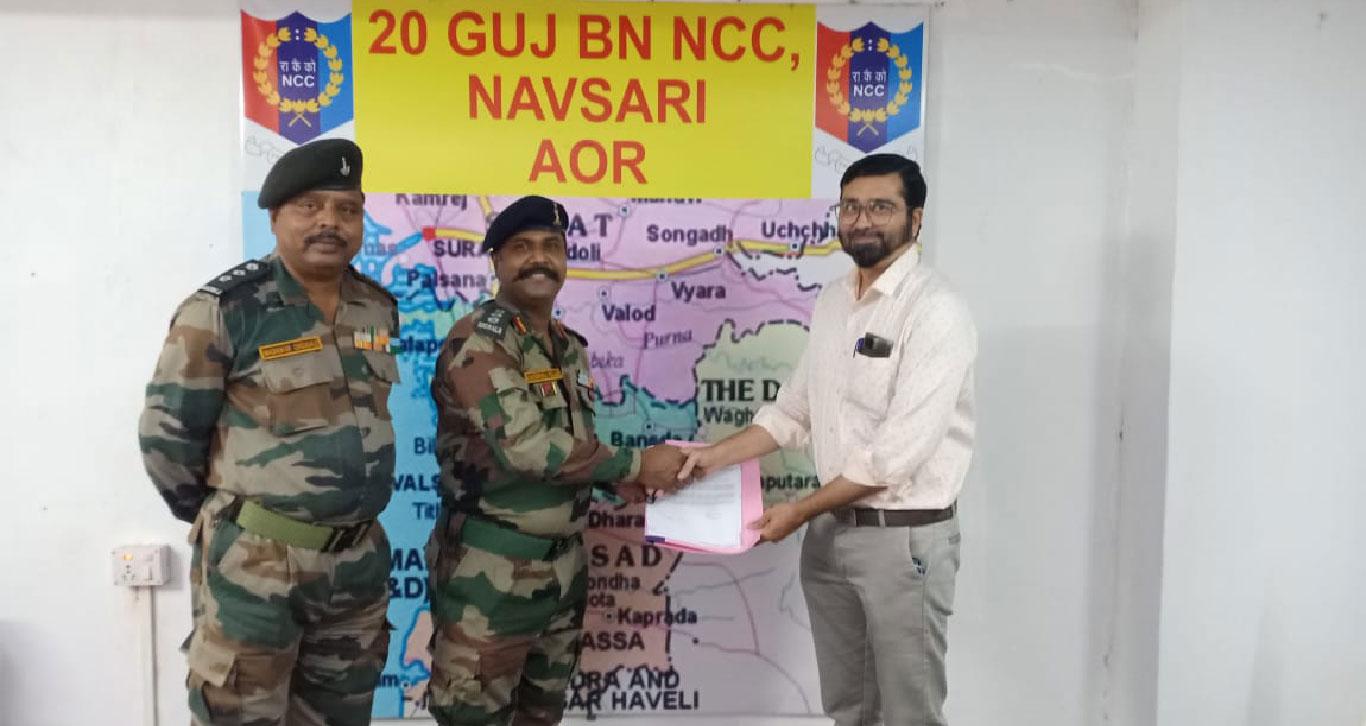 Building Leaders of Tomorrow Through Holistic Education
---
Shrimad Rajchandra Gurukul is now enlisted under the National Cadet Corps (NCC) – the youth wing of the Indian Armed Forces and a voluntary organisation which recruits cadets from high schools and colleges across India. NCC is a tri-service organisation comprising of the Army, Navy, and Airforce which provides basic military training in small arms, parades, and various other adventure-based activities to young cadets. Living up to its motto of 'Unity and Discipline', the NCC has been engaged in developing the youth of the nation into disciplined and patriotic citizens since 1948. Students of the 9th and 10th standards of Shrimad Rajchandra Gurukul are now eligible to qualify for the 'A' Certificate or first level of training under NCC.

With this listing, Shrimad Rajchandra Gurukul becomes only the 4th school amongst over 300 schools in the Valsad district to offer NCC enrolment. Out of these 4 schools, Shrimad Rajchandra Gurukul is the first Gujarati medium school and the only one located in a rural area to offer this extracurricular activity to its students. In addition to receiving military skills, cadets from Shrimad Rajchandra Gurukul will be developing leadership, discipline, and a spirit of service towards the nation. Upon completion of the 'A' certificate, cadets will become eligible to pursue the 'B' and 'C' certificates during college.

These certifications will be extremely helpful to students in their future admissions and employment. While NCC cadets have no liability for active military service, completion of the courses helps cadets in their applications for joining the military and paramilitary forces, or even while seeking other government jobs.

Through such initiatives, Shrimad Rajchandra Gurukul is committed to providing holistic education that empowers the rural youth to realise their true potential.