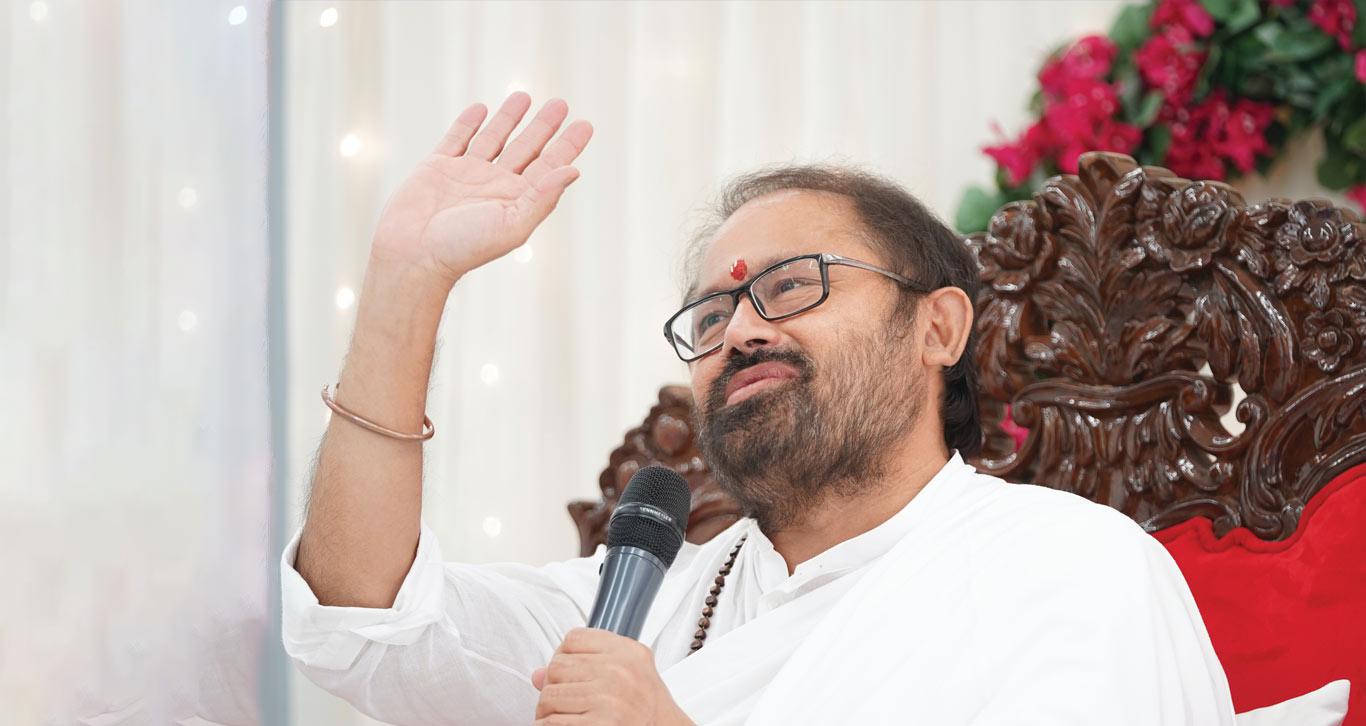 2021 at a Glance
---
While the COVID pandemic restricted external movement, nothing could stop the incessant love flowing from Pujya Gurudevshri's heart. Let us relive the saga of His ceaseless compassion as we take a glimpse of the key highlights of 2021.


Showers of Grace Worldwide
Virtual Meet with The Master 2021

29 Places Virtually Graced in India

Ahmedabad, Akola, Amravati, Bengaluru, Bhavnagar, Bokaro, Botad, Chennai, Dhanbad, Durgapur, Guwahati, Hyderabad, Jaipur, Jamnagar, Jamshedpur, Kochi, Kolkata, Mangaluru, Nagpur, Navsari, Puducherry, Pune, Raipur, Rajkot, Secunderabad, Surat, Surendranagar, Vadodara, Visakhapatnam.

56 Places Virtually Graced Overseas

Adelaide, Antwerp, Atlanta, Auckland, Austin, Bangkok, Birmingham, Brisbane, Canberra, Cherry Hill, Chicago, Cleveland, Dallas, Delaware, Dubai, Edison, Hamilton, Helsinki, Hong Kong, Houston, Indianapolis, Kampala, Kobe, Kuala Lumpur, Leicester, London, Long Island, Los Angeles, Manchester, Melbourne, Mississauga, Muscat, Nairobi, Newark, North Carolina, Orlando, Parsippany, Perth, Philadelphia, Phoenix, Princeton, Queens, Richmond, Rutherford, San Diego, San Francisco, Seattle, Sharjah, Singapore, St. Catharines, Sydney, Tampa, Toronto, Vancouver, Washington D.C., Winnipeg.


Pearls of Wisdom through Pravachans
Number of Pravachans by Pujya Gurudevshri – 202
Total hours of Pravachans – 230 hours
Global Networking Initiatives
TV Channels:
Total Episodes telecasted across 6 different channels – 21,013
Total duration of telecast – 10,318 hours


Webcast:
Content Streamed and Downloaded – 3,33,051 hours


Website:
Users – 2,73,646
Page Views – 22,75,527


YouTube:
Total Subscribers – 4,81,000
Total Views and Impressions – 18.50 crores
Watch Time – 25 lakh hours


Facebook:
Total Reach – 1.92 crores
Total Impressions – 6.16 crores


Instagram:
Total Reach – 5.01 crores
Impressions – 19.77 crores


Shrimad Rajchandra Love and Care Beneficiaries
Over 2.5 lakh patients from rural areas treated by Shrimad Rajchandra Hospital.
Over 525 bed infrastructure set up in Dharampur and Karnataka for COVID patients.
Over 2.75 lakh lives benefited through humanitarian initiatives.
23 tonnes of seeds distributed to 4,500 farming families affected by Cyclone Tauktae in South Gujarat.
Over 70,000 less privileged students benefited by educational aids distribution.
Over 25,000 animals saved, treated and rehabilitated.
Awards and Accolades
'Faith for Earth Councilor' recognition by the United Nations.
'COVID Public Health Warrior Award' at the CSR Health Impact Awards COVID-19 edition.
Felicitation by Government of Gujarat for significant humanitarian efforts during the COVID pandemic.
'COVID Hero' Award from the Municipal Corporation of Greater Mumbai for extensive support to hospitals and quarantine centres across Mumbai.
'Mahatma Gandhi Award 2020' in recognition of its COVID Relief Initiatives.
ISO 9001: 2015 (QMS) and ISO 21001:2018 (EOMS) Certifications for SRMD Yoga.